METALLURGICAL SLAGS: THEORY AND PRACTICE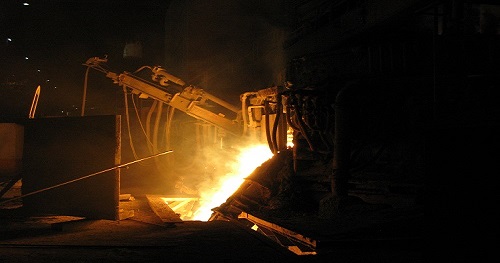 Course Overview
Slagmaking is the most significant process in steelmaking due to theirwide influencenot only on the final purity of steel but also on energy consumption, metallic yield, refractory wear and otherimportant aspectsof the overall steelmaking process. Slags play multiple roles and each role involvespractical and fundamental aspects that need to be properly understood in order to guarantee the production of high quality steelsat high rates.
Instructors
Alberto N. Conejo: Professor at the University of Science and Technology Beijing (USTB) in China. Previously Professor at Morelia Technological Institute in México for 30 years. He worked as a consultant for several steel plants in México for more than 20 years. Received several awards including the 2010/2011 National award from the Steel Chambers Association for his work on slag foaming, the 2005 Michoacán state award on Technology for his work on optimization of EAF metallurgical practices and the 2002 Charles W. Briggs award from the Iron and Steel Society in the USA for best research in the Electric Arc Furnace. Since 2017 is member of the editorial board of Metallurgical Research and Technology. He has provided training to the steel industry for more than 1500 men-hours.
Learning Outcomes
Consists of the following:
This course will provide with an overall knowledge of ferrous metallurgical slags.
After the course you will have an understanding of the fundamental principles and practical aspects of slagmaking.
After the course you will be able to provide ideas to improvethe current metallurgical practices in your steel shop.
Course Program
This program includes:
Introduction
Physiochemical properties of slags
Structure of slags
Basicity
Experimental thermodynamic activity of slag components
Slags theories and models
Application problems using slag models
Refractory-slag interaction
Effect of slag composition on steel cleanliness
Slag foaming
Ironmakingand ladle furnace slags
Steelmaking slags
Continuous casting fluxes
Design of slag composition
Slag Recycling
Who should attend
Engineers (process engineers, production engineers, quality control engineers, etc.) and management involved in EAF steelmaking, students of metallurgy, lecturers in metallurgy, suppliers of raw materials and equipment
Course Venue
This program can be offered in three places:
University of Science and Technology Beijing (USTB)
School of Metallurgical and Ecological Engineering
30 Xueyuan Road, Haidian District, Beijing 100083 P. R. China
Course Venue
There are two short courses:
Short course I (16 hours): This course is an introduction to slag making
Short course II (40 hours): This course covers in more detail slagmaking based on the technical program outlined before.
Investment
The course fees are as follows:
16 hours: Upon Request
40 hours: Upon Request
Includes: USB with lecture notes, welcome reception, a souvenir, lunches and coffee breaks.